welcome to tales of the abyss wiki gallery contest !
Edit
you need to upload a picture (try to upload as good as possible).
choose your picture identitiy (manga,anima or fan art).
try to make a description, so that the users can know what their doing.
and just wait !
we only accept .gif,.jpg, and .png. and the categories are Anime, Manga, and FanArt. so....
good luck !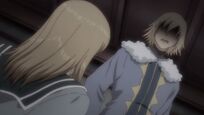 I like it !

zazie
shrine